Benz Micro RUBY ZL & RUBY ZH
Benz Micro's RUBY S class cartridges feature a Zebra wood body, providing a balance of bass weight and pitch definition, resulting in a arm and natural soundstage. The RUBY ZL & ZH provide the low or high output levels.  
The Ruby Zebra cartridges weigh only 10.6 grams, making them ideal for a wide range of tonearms, including today's state-of-the-arm, and older models lacking the energy control, bearing designs, or counter-weight range. Benz Micro cartridge owners have the added advantage of their trade-up programs.
Please click models below for more information.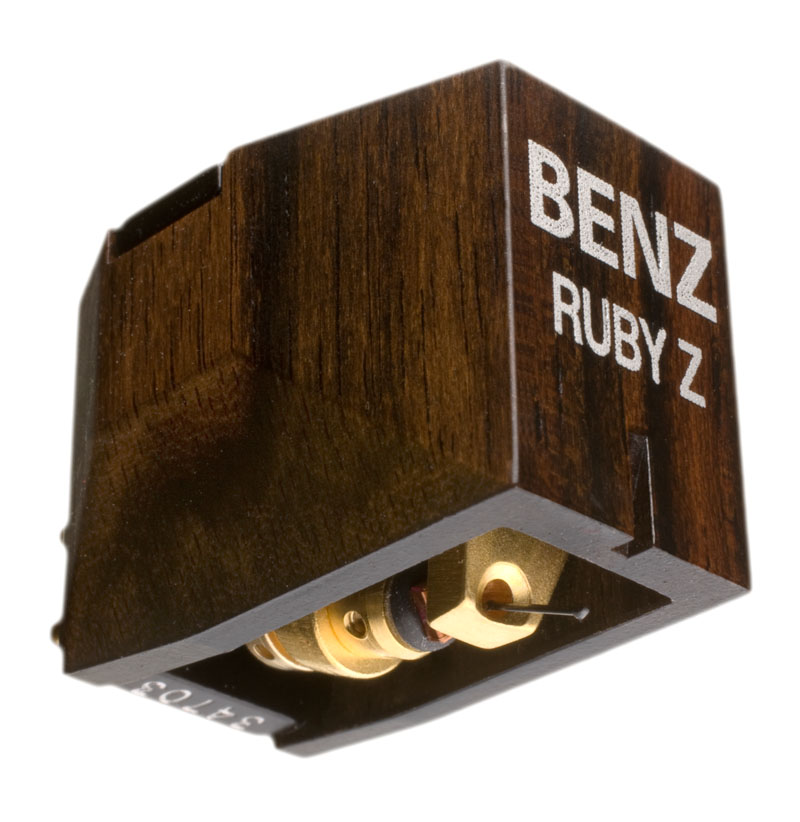 The RUBY ZL is the low output level cartridge suitable for phono stages offering greater than 60dB gain, loaded at 400 ohms or higher.  It comes in a beautiful Zebra wood body using the Micro Ridge stylus. Specifications • Output Voltage (3.54 Cm/sec): 0.35 mV • Stylus Shape: Micro Ridge • Stylus size: 5 x 120µm • Internal Ohms: 38 • Loading Range: >400 ohms • Weight: 10.2 grams • Compliance: 15cu • Tracking: 1.8-2 grams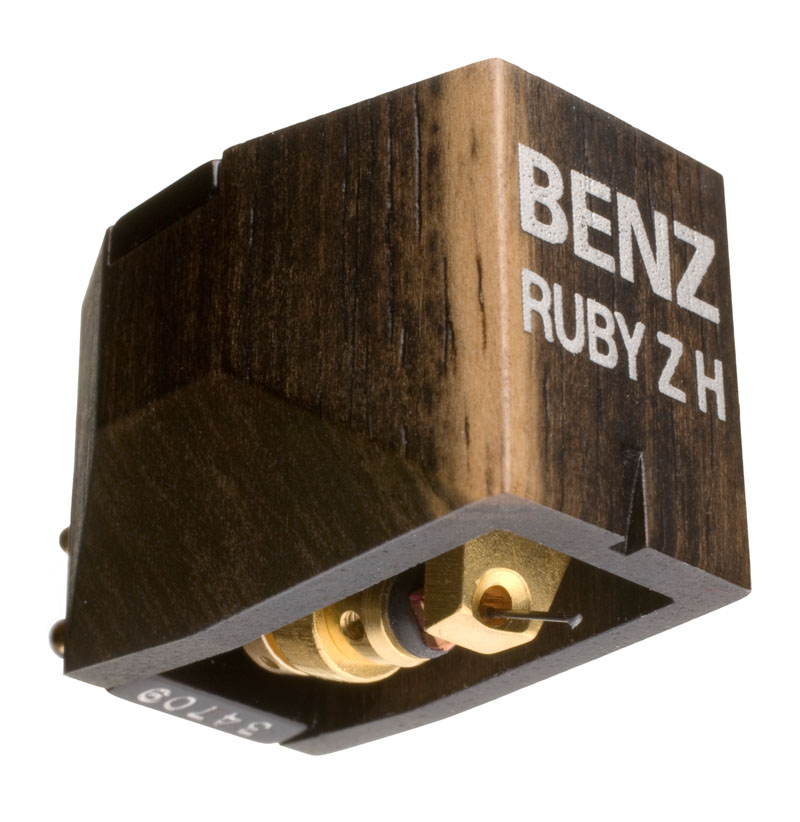 The Benz Micro RUBY ZH (high output) cartridge featured a gorgeous Zebra wood body, and the Micro Ridge stylus  providing enhanced trackability, resolution and groove integrity.  The ZH at .7mV, is ideal for tube phono stages in the 50-60dB gain range. Specifications • Output Voltage (3.54 Cm/sec): 0.7 mV • Stylus Shape: Micro Ridge • Stylus : 5 x 120µm • Internal Ohms: 38 • Loading Range: >400 ohms • Weight: 10.2 grams • Compliance: 15cu • Tracking: 1.8-2 grams
Benz Micro RUBY Z & ZH Awards & Reviews
The Absolute Sound 2006 Editors' Choice Awards – 2006
Benz Micro Ruby 3 (Cartridges, $2000 and up)
The Absolute Sound Editors' Choice Awards (December 2005)
Benz Ruby 2 Phono Cartridge