Benz Micro GULLWING SLR & SHR
The Benz Micro Gullwing is a hybrid of the LP S class, Ruby, and Glider phono cartridges with high and low levels of output.
At first glance, this S Class model resembles the Glider, but the Gullwing is the only Benz cartridge other then the LP S, with a frame machined from solid brass. The open air design, also based on the Glider, is almost twice the weight due to the much heavier brass material and larger Neodymium magnet.
Please click models below for more information.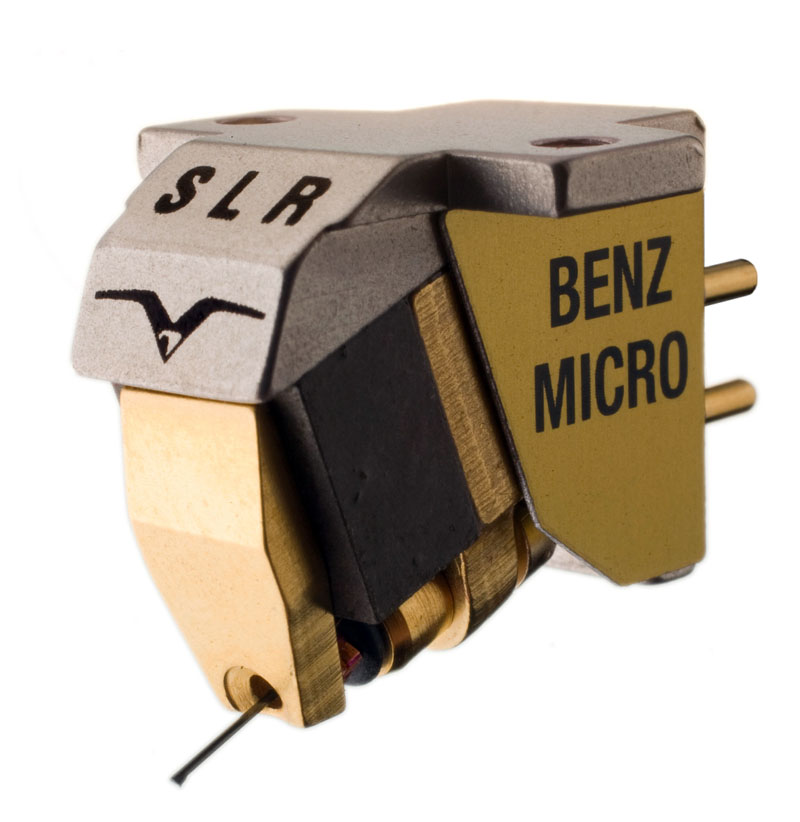 The Benz Micro GULLWING SLR MC cartridge is a hybrid of the LP S class, Ruby, and Glider models. The SLR low output is best used with phono stages offering greater than 60dB gain, loaded at 400 ohms or higher. Specifications • Output Voltage: 0.34 mV • Stylus Shape: Micro Ridge • Stylus size: 5 x 120µm • Load Range: >400 ohms • Impedance: 38 ohms • Weight: 12.2 grams • Compliance: 15cu • Body: Brass • Tracking: 1.8-2 grams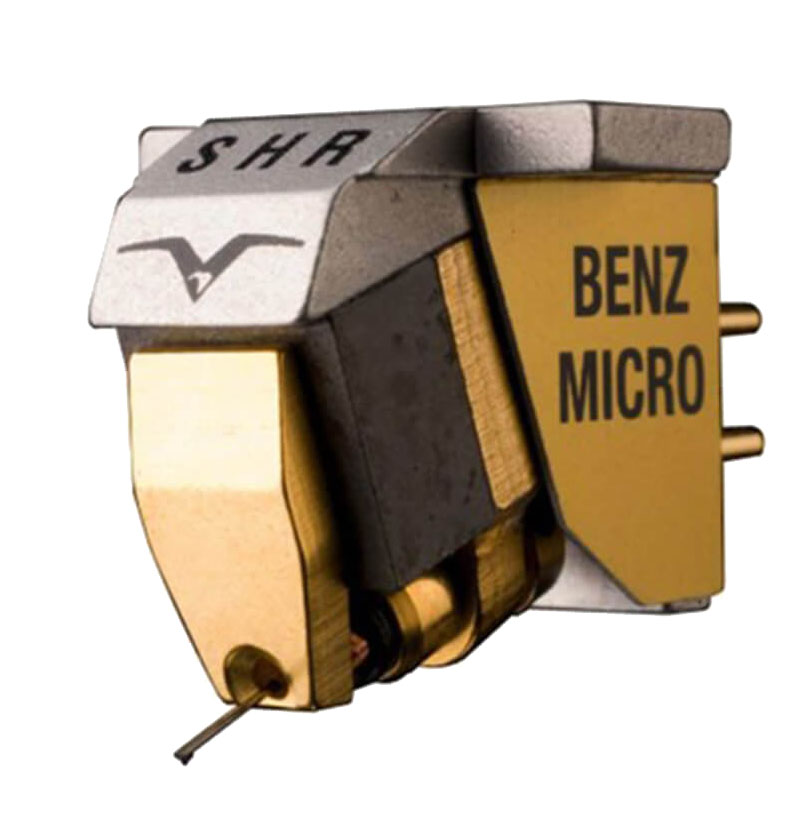 The GULLWING SHR is an S-Class, high output MC cartridge with the open-air design like the Glider. It's frame is machined from brass. Specifications • Output Voltage: 0.7 mV • Stylus Shape: Micro Ridge • Stylus size: 5 x 120µm • Load Range: >400 ohms • Impedance: 38 ohms • Weight: 12.2 grams • Compliance: 15cu • Body: Brass • Tracking: 1.8-2 grams
Benz Micro GULLWING Reviews
The Absolute Sound 2011 High-End Audio Buyer's Guide 
Benz Micro Gullwing SLR
The Absolute Sound (October 2010)
Benz Micro SLR Gullwing