Benz Micro EBONYEbony TR, Ebony H, Ebony M & Ebony L
The Ebony MC Cartridges is Benz Micro's high-end cross-coil generator based cartridges with Ebony L, M, H & TR models.
Each cartridge uses the best materials, such as Ebony wood body, Micro Ridge stylus and the most advanced coil windings for their application, with its exotic aged Mozambique Ebony casing influencing the cartridge's sonic signature resulting in a deep and rich bass to mid-bass response.
Please click models below for more information.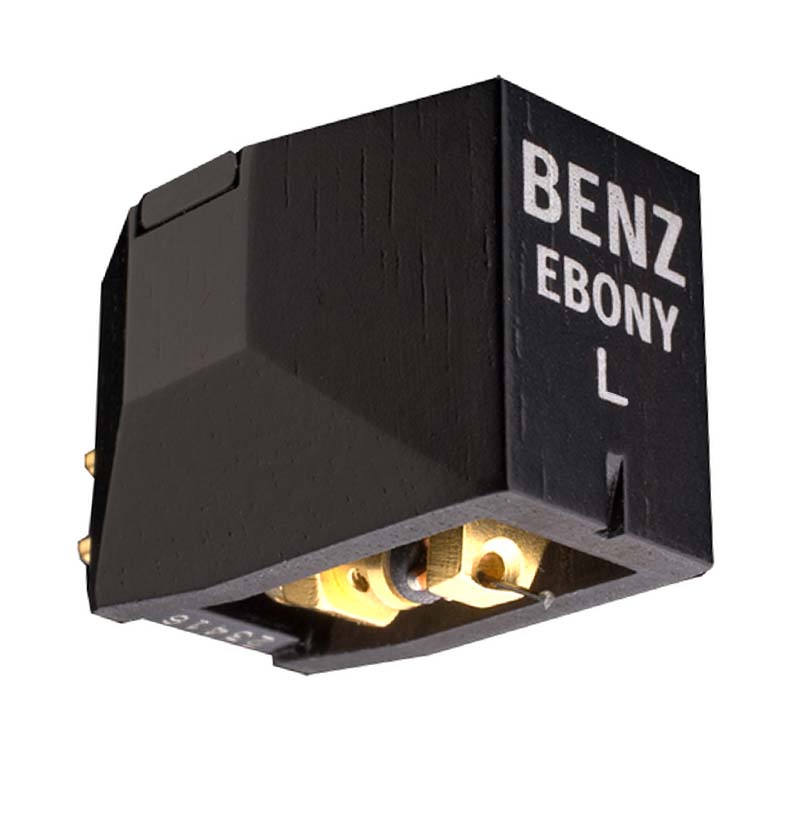 The Benz Micro GULLWING SLR MC cartridge is a hybrid of the LP S class, Ruby, and Glider models. The SLR low output is best used with phono stages offering greater than 60dB gain, loaded at 400 ohms or higher. Specifications • Output Voltage: 0.26 mV • Stylus Shape: Micro Ridge • Stylus size: 5 x 120µm • Load Range: >50 • Internal ohms: 5 ohms • Weight: 10.7 grams • Compliance: 14cu • Tracking: 1.6 – 1.9 grams
Benz Micro EBONY Awards & Reviews
The Absolute Sound Editor's Choice Awards 2010 (March 2010)
Benz Micro Ebony L
The Absolute Sound Editors' Choice Awards 2009 (September 2009)
Benz Micro Ebony L
The Absolute Sound 2008 Editors Choice Awards:
Benz-Micro Ebony L
AV Guide – (Oct 2008)
Benz Micro Ebony L MC Cartridge
The Absolute Sound – Jim Hannon – (March 2008)
Benz-Micro Ebony H
The Absolute Sound 2007 Editors' Choice Awards 2007
Benz-Micro Ebony L (Cartridges, $2000 and up)
The Absolute Sound – Paul Seydor – (June 2007)
Benz Ebony L